An estimated 4.1 million people are in financial difficulty owing to missed domestic or credit bills, a major study has found.
These consumers – most likely to be aged between 25 and 34 – have failed to pay bills in three or more of the last six months.
The findings come as part of a survey of 13,000 people by the regulator, the Financial Conduct Authority (FCA).
It suggests 25.6 million consumers could be vulnerable to financial harm.
This means that they display at least one of a series of issues, such as lack of internet access or an overdraft, so their finances would be at an increased risk if something went wrong.
Rising costs
The Financial Lives research, the first of its kind by the regulator, revealed a range of concerns among consumers at a time of weak wage growth, but also low-cost credit.
It concluded that 15 million people had low levels of resilience to a bill shock, that eight million were struggling with debt, and 100,000 had used an illegal money lender in the last 12 months.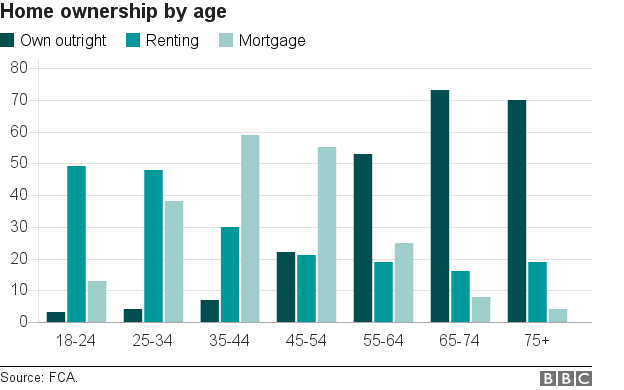 One in six (17%) of those with a mortgage or who are paying rent, an estimated five million people, said that they would struggle if monthly payments rose by less than £50.
A rise in interest rates, heavily hinted by policymakers at the Bank of England, could affect many of these people – especially if the Bank rate rose rapidly.
---
Analysis: Kamal Ahmed, economics editor
Rent, car loans, mortgages, credit cards, pay day loans, unsecured credit, overdrafts – with real wages falling, the amount of debt we are taking on is rising and the pressure we are under is increasing.
For many, a savings cash buffer to deal with shocks and rising prices is non-existent.
When it comes to the build up of debt, this is a classic story of supply and demand.
The digitisation of financial products – making many loans little more than a mobile phone swipe away – has meant that supply has become broader and easier.
Historically low interest rates have also made products cheaper, meaning that taking on debt appears to be low cost, in the short term at least.